This page provides you with practical information about our practice. It includes descriptions of our office location, including a map and directions, hours, appointment scheduling, insurance acceptance and billing policies.
Brownstone Dental
119 Montague St
Brooklyn, NY 11201
(718) 855-2855
Office Hours
Monday: 9:00 AM - 6:00 PM
Tuesday: 9:00 AM - 6:00 PM
Wednesday: 9:00 AM - 6:00 PM
Thursday: 9:00 AM - 6:00 PM
Friday: 9:00 AM - 6:00 PM
Saturday: 9:00 AM - 2:00 PM (alternate weeks)
Sunday: Closed
Appointments
We know you have many choices when choosing a Dentist in Brooklyn, NY so we have made requesting an appointment a simple process via our Web site. If, for any reason you cannot keep a scheduled appointment, or will be delayed, please call us as soon as possible.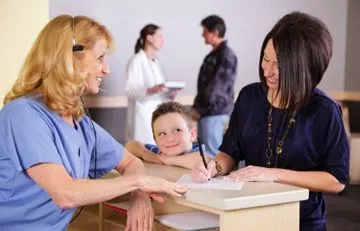 Insurance
Our office accepts most Dental insurance plans. Please call us for details. If you find our office does not participate with your plan, we are happy to work with you and your insurance company to maximize your benefits as an out-of-network provider. As a courtesy to our patients we are happy to submit insurance claims for you.
Call us now and find out how we can help you maximize your insurance benefits for your child.
Finance
Our Practice Philosophy is to provide the highest quality of care at a reasonable cost. We accept cash, check, Visa, MasterCard, Discover Card, and American Express. Financing is available to qualified individuals along with "Care Credit".
CareCredit is here to help you pay for treatments and procedures your insurance doesn't cover. We offer No Interest* financing or low minimum monthly payment options so you can get what you want, when you want it. You can even use CareCredit for your family and favorite pet.
With three simple steps, including an instant approval process, it's easy to apply for CareCredit. After you're approved, you're free to use CareCredit for the services you choose including LASIK, veterinary, dentistry, cosmetic, hearing aids and more.
CareCredit is endorsed by some of the most credible organizations specific to each healthcare profession we support. And CareCredit is a GE Money Company, so you know you can count on us. For over 20 years, we've been helping over five million cardholders get the healthcare treatments they want and need.
Now you don't have to worry about saving up for the procedures you want and need. With CareCredit, the decision's in your hands to get what you want, when you want it. For more information or to apply online, visit carecredit.com